This message is only visible to admins.

Problem displaying Facebook posts.
Click to show error
Error: Server configuration issue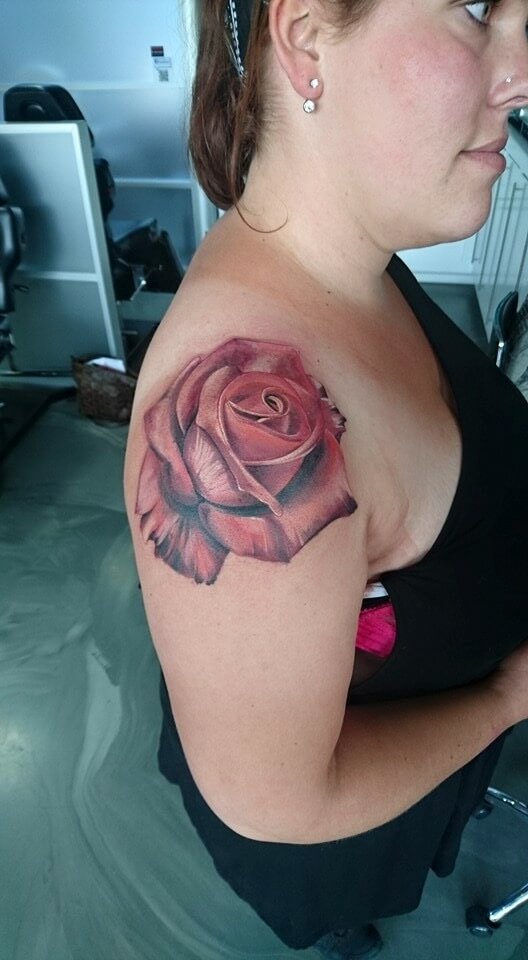 Bekijk meer voorbeelden
Bevallingsactie
Welkom bij onze bij onze Tattoo shop waar we een speciale actie hebben voor vrouwen die tussen de 4 en 6 maanden geleden zijn bevallen! Om deze bijzondere mijlpaal te vieren, bieden we gratis tattoos aan twv €100, met een maximale afmeting van 7/8 cm (Polsbreedte) met de naam die je aan je baby hebt gegeven.
Om deel te nemen aan deze actie, moet je persoonlijk langskomen in onze shop. Helaas kunnen we geen aanmeldingen via whatsapp, telefoon eo e-mail accepteren. We willen graag de gelegenheid hebben om je persoonlijk te ontmoeten en de details van je tattoo te bespreken.
We streven ernaar om de tattoo direct te zetten op de dag dat je langskomt. Houd er echter rekening mee dat dit afhankelijk is van beschikbare ruimte. In het geval dat er geen directe mogelijkheid is, zullen we een afspraak met je maken op een geschikt moment.
Om in aanmerking te komen voor deze actie, vragen we je vriendelijk om een geboortecertificaat mee te nemen. Dit is een verplichte vereiste om ervoor te zorgen dat de naam van je baby correct wordt vastgelegd.
We hopen dat deze actie een speciale en blijvende herinnering creëert aan de geboorte van je kind. Kom langs in onze shop om je aan te melden en samen de perfecte tattoo te ontwerpen. We kijken ernaar uit je te ontmoeten en je te helpen iets unieks te creëren wat je voor altijd verbind met je kindje en de liefde tussen jullie symboliseert.